Sponsored by Guangdong Provincial Association of science and technology, and hosted by Guangdong Vacuum Society, Guangdong vacuum industry technology innovation alliance and Xinli International Co., Ltd., the Guangdong Hong Kong Macao Bay Area vacuum technology and wide band gap semiconductor application Summit Forum and the 2017 academic annual meeting of Guangdong vacuum society are scheduled to be held in Huizhou from December 28 to 30, 2017. The topics of the conference include new technologies and processes of vacuum equipment, plasma physics and technology, wide band gap semiconductor technology, surface and coating technology, thin film technology, nano science and technology, flat panel display technology, optoelectronic materials and devices, new energy materials and devices, etc. As a special guest, Dr. Chen Changqing, chief scientist and chairman of the board of directors of our company, delivered a conference report entitled "semiconductor UV LED and its application".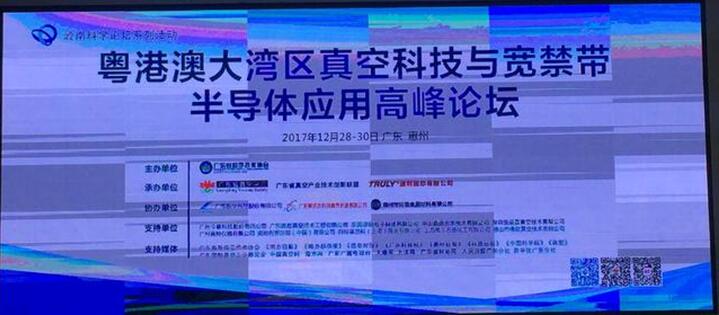 In recent years, the semiconductor industry has made rapid progress. With the State Council printing and Issuing the 13th five year national science and technology innovation plan, in the release of major projects, semiconductor as a part of the major project of "key new material R & D and application", 2018 will be the key period for the preparation of semi-conductor industrialization, and by 2025, semiconductor devices will be in mobile communication and high-efficiency power The production rate of management in China accounts for 50%; the localization rate of core devices reaches 95%; the third generation semiconductor devices are applied in the field of new energy vehicles and consumer electronics.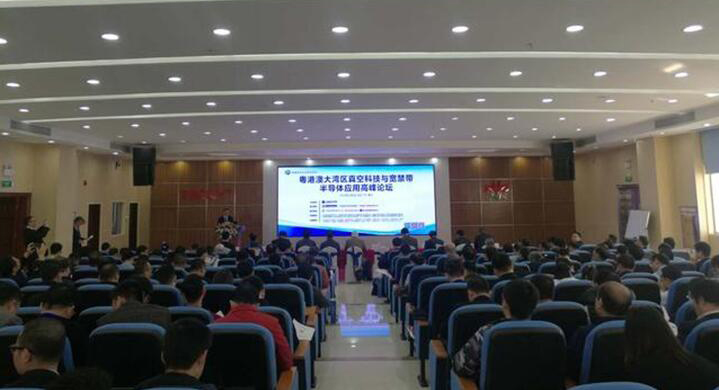 In the process of making a special report on semiconductor UV LED and its application, Dr. Chen Changqing analyzed the current situation of near UV LED and deep UV LED at home and abroad, introduced the growth methods and process difficulties of UV LED epitaxial materials, clarified the process of LED chip manufacturing, and focused on the advantages of flip chip technology and heat dissipation mechanism in UV LED packaging, and explained deep UV sterilization Toxic, near UV curing and UV LED future market direction and application.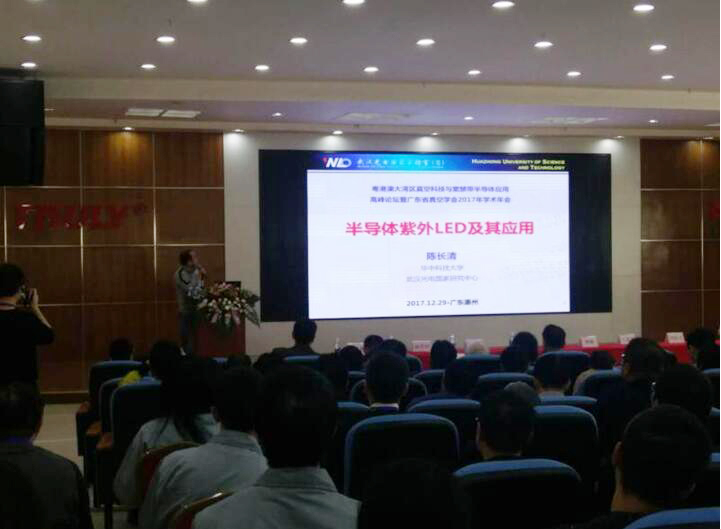 Finally, Dr. Chen Changqing also mentioned that China will phase out the production and use of mercury containing products from 2021, and UV LED will gradually replace mercury lamp. Ultraviolet light emitting diode (LED) overcomes the disadvantages of mercury lamp, with simple structure, green environmental protection and single adjustable spectrum. Compared with mercury lamp, it saves electricity by 90% and has a long service life of 5-10 times. It has many advantages and leads the future innovative application. In 2017, the global UV application market scale is about 5 billion yuan, and the domestic market scale is expected to reach 10 billion yuan in 2021. The huge demand in the industrial / civil fields is a huge market opportunity for UV light sources. In the UV light source market, UV-LED light curing, phototherapy, sterilization and disinfection have become the future technology development trend. Therefore, the development of high-performance UV LED is an urgent need of our country in the civil and military fields. It also breaks the monopoly of foreign technology, fills in the domestic technology gap, and is conducive to the precipitation of China's core innovation technology.